Practice Contests Are Here
You can now rerun contests on Toph and experience them as close as possible to the original run.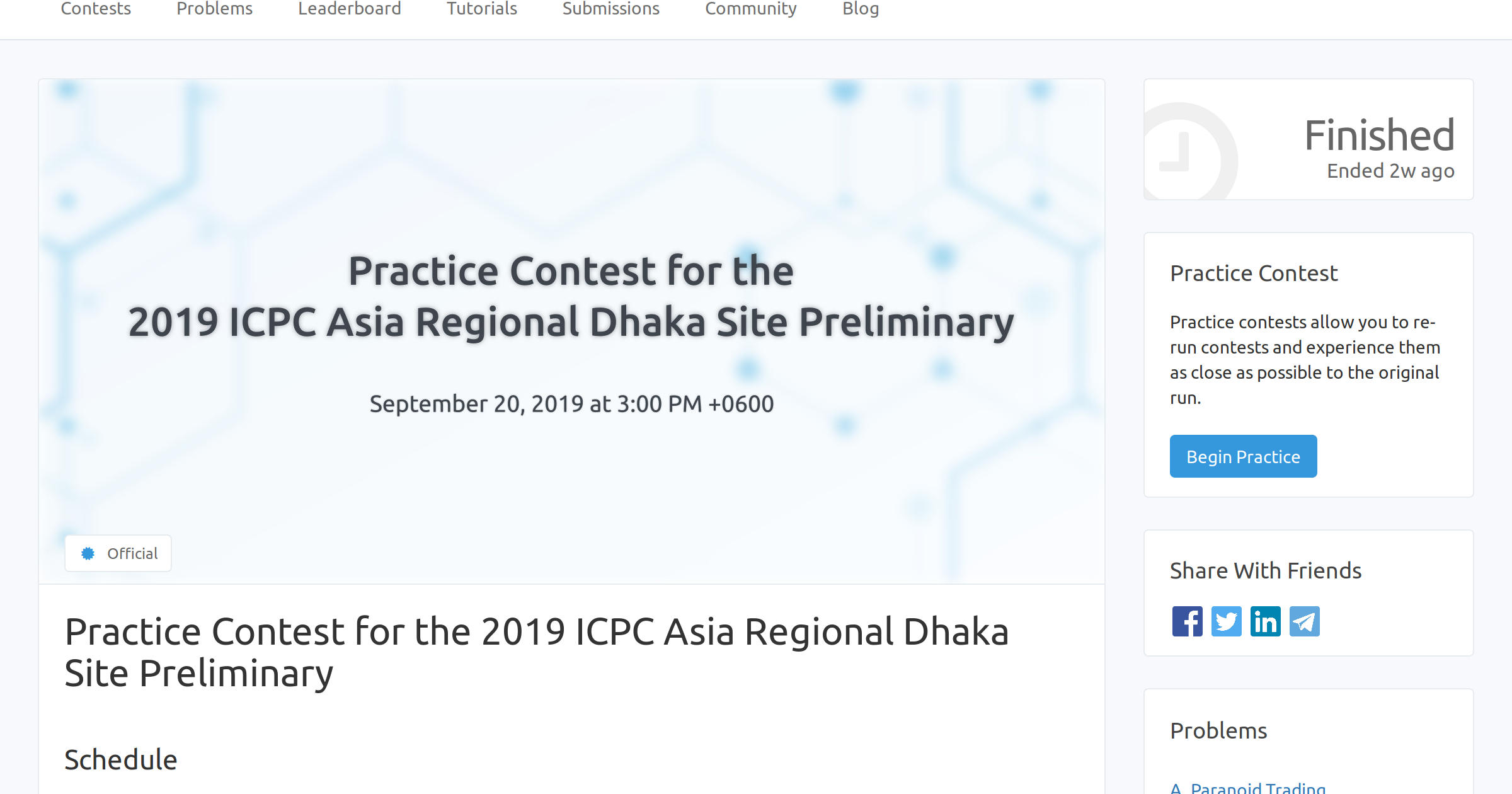 As we are slowly rolling out the feature, at this point the following contests can be rerun in practice mode:
From the contest lander, you will find the "Begin Practice" button on the right side of the page. The contest will rerun for the original duration and during this time you can make submissions just as if you were participating in the original contest.
Both the updates of standings and others' submissions will be simulated as the contest progresses. All clarifications and announcements will however be made available right from the beginning of the contest.
If you face any issue while using practice contests, please let us know below.
Also, let us know if you would like to try this feature out on any other contest.