We Are Making the Submission Pages More Helpful
Our focus lately has been to figure out ways we can make it even easier for beginner programmers to get into the world of sport programming. And, here is just one example of that: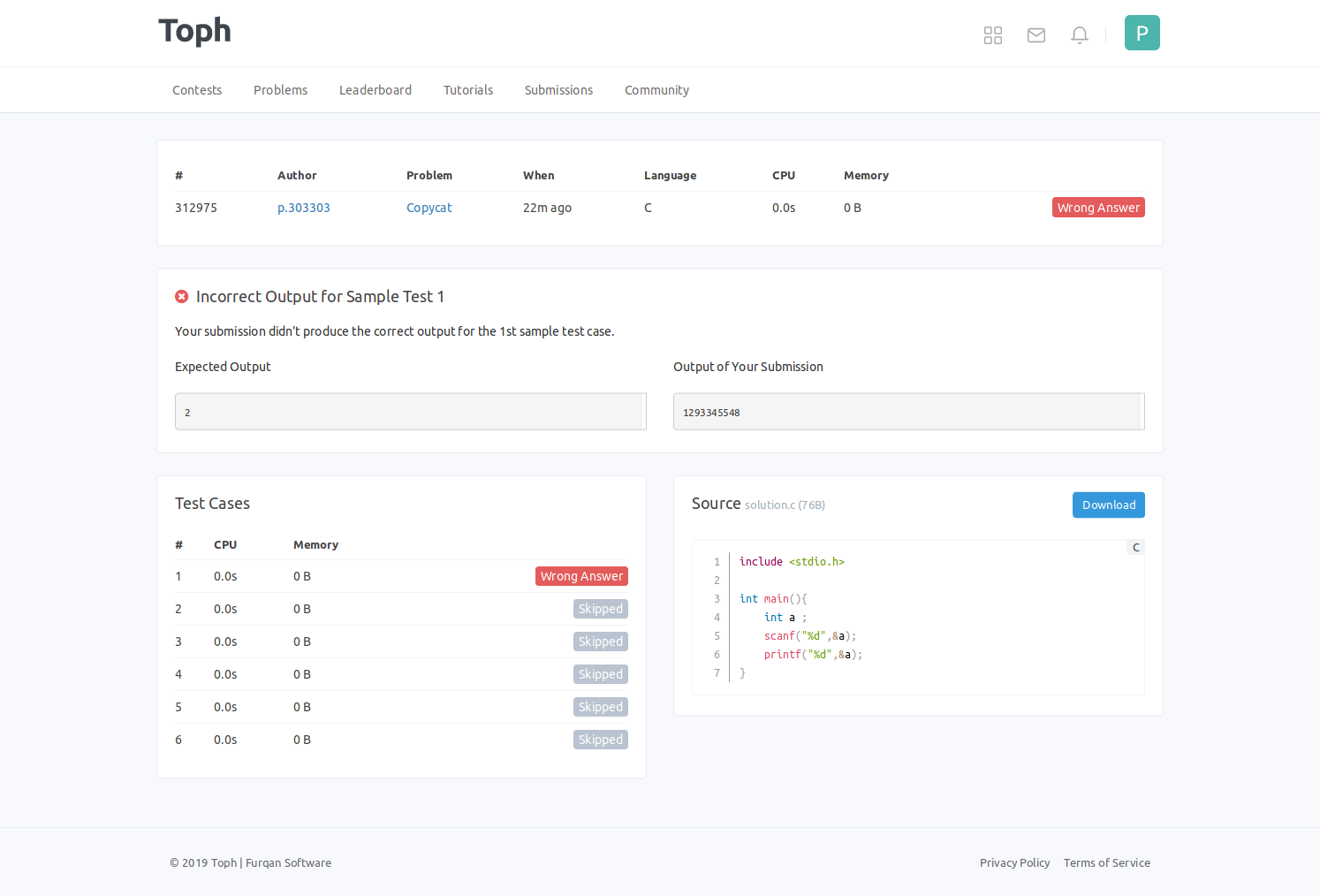 In our latest update, we improved the submission page to show some explanations and remarks that should help beginner and experienced sport programmers alike.
This feature is a work in progress and we will be tweaking it and adding more cases over the next few weeks.
If you have any feedback, share them down in the comments.