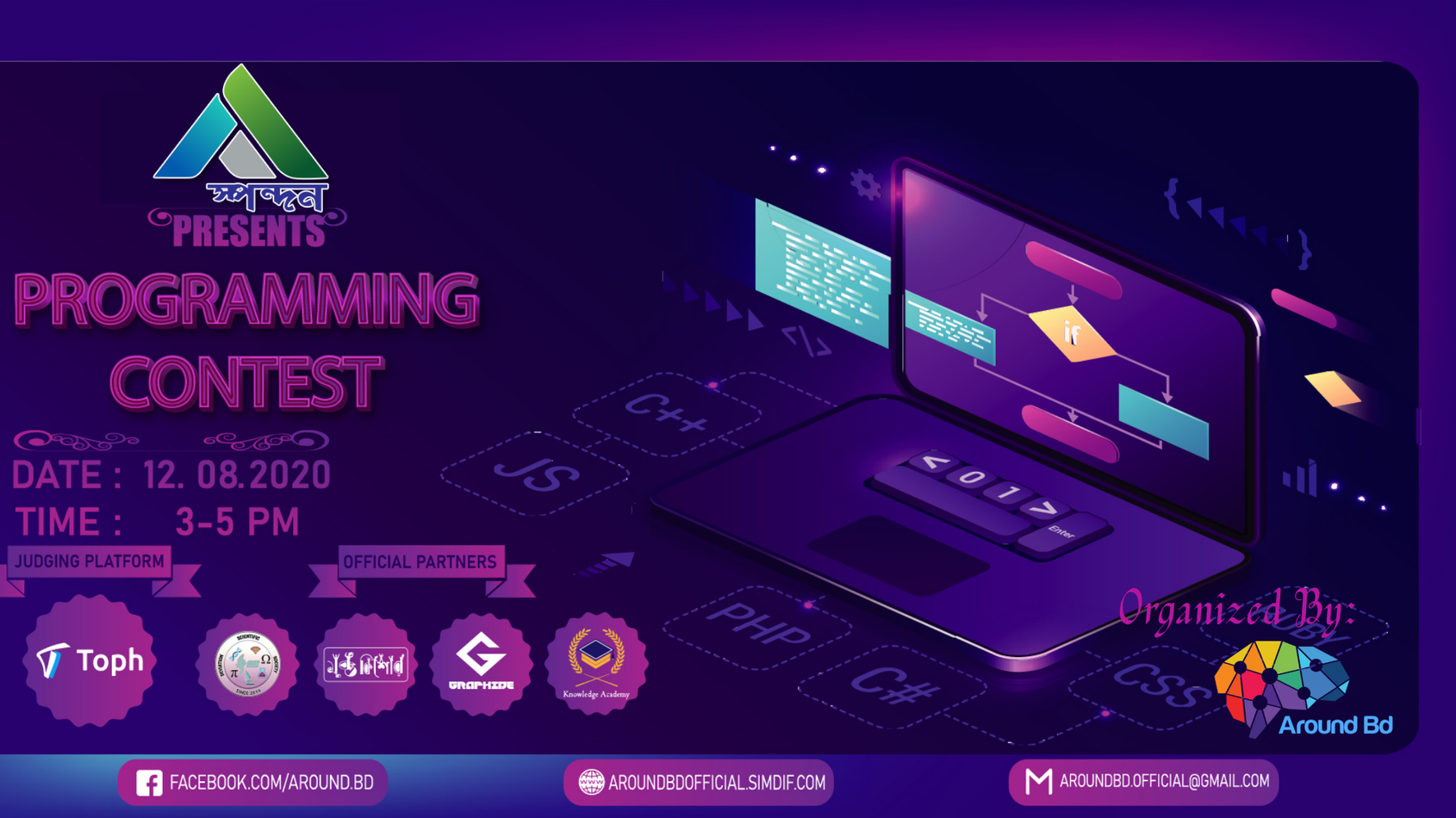 Around BD Programming Contest 2020
For the first time around bd science club is going to organize a programming contest. This is a part of Spondon Present Around Bd IT Fair 2020.
Registation has been closed . Id and password will be provided to the Email .
Fb Event Link : https://www.facebook.com/events/587743868593764
Title Sopnsor of this event : Spondon (https://www.spondonedu.com)
Eligibility: class (6 - 12)
There will be certificates for all participants in the event. And there will be special prizes for the winners, which will be gradually announced.
Schedule
The contest will start on August 12, 2020 at 9:00 AM UTC and will run for 3 hours.
Rules
You can use C++11 GCC 7.4, C++14 GCC 8.3, C++17 GCC 9.2, C11 GCC 9.2, and 4 other programming languages PyPy 7.1 (2.7), PyPy 7.1 (3.6), Python 2.7, and Python 3.7 in this contest.
Be fair, be honest. Plagiarism will result in disqualification. Judges' decisions will be final.
Starts in 3d
This contest is open to invited participants only.