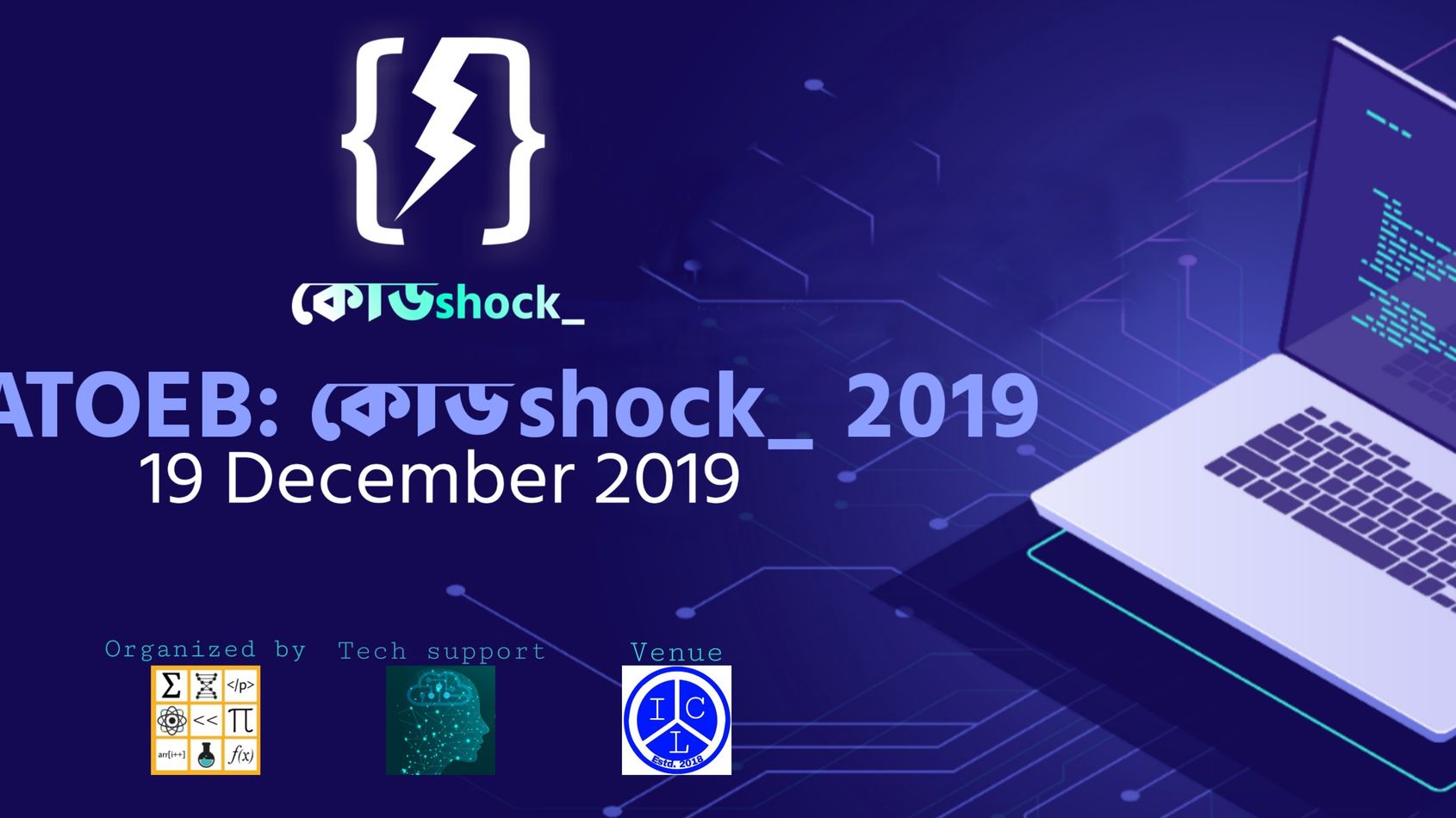 ATOEB: কোডshock_ 2019
ATOEB: কোডshock is going to be the most prestigious programming contest in Haragach Pourosova. It is organized by the group named Haragach Math, Science and Programming Lovers' Community. This contest came with the intention of encouraging competitive programming culture among Haragachi students.
Anyone in Toph can participate in the contest 😃. But only registered Haragachi students will be able to get prizes 😒.
The contest contains 10 problems. The problem statements are in both English and Bengali.
Schedule
The contest will start on December 19, 2019 at 8:00 AM UTC and will run for 3 hours 30 minutes.
Rules
This contest is formatted as per the official rules of ICPC Regional Programming Contests. See details...
You can use C++11 GCC 7.4, C++14 GCC 8.3, C++17 GCC 9.2, C11 GCC 9.2, and 5 other programming languages Java 1.8, PyPy 7.1 (2.7), PyPy 7.1 (3.6), Python 2.7, and Python 3.7 in this contest.
Be fair, be honest. Plagiarism will result in disqualification. Judges' decisions will be final.