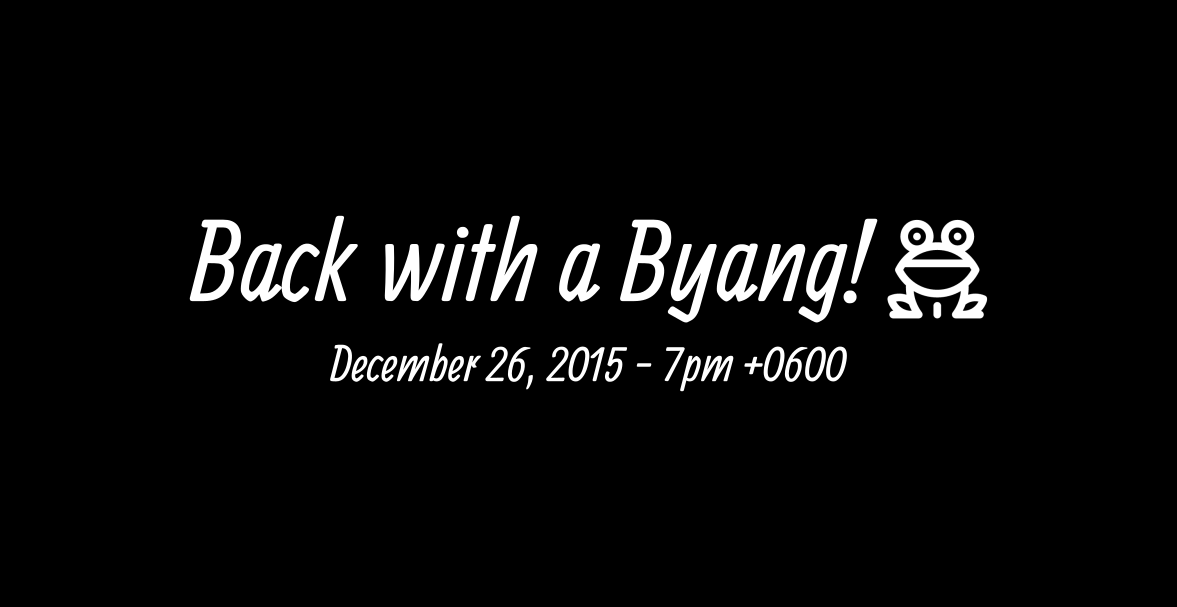 Back with a Byang!
Schedule
The contest started on December 26, 2015 at 1:00 PM UTC and ran for 3 hours.
Rating
This contest is rated for all participants. Toph uses the Glicko-2 rating system.
Authors
The authors of this contest are forthright48, himuhasib, Labib666, and TarifEzaz.
Rules
Be fair, be honest. Plagiarism will result in disqualification. Judges' decisions will be final.
This contest has ended.