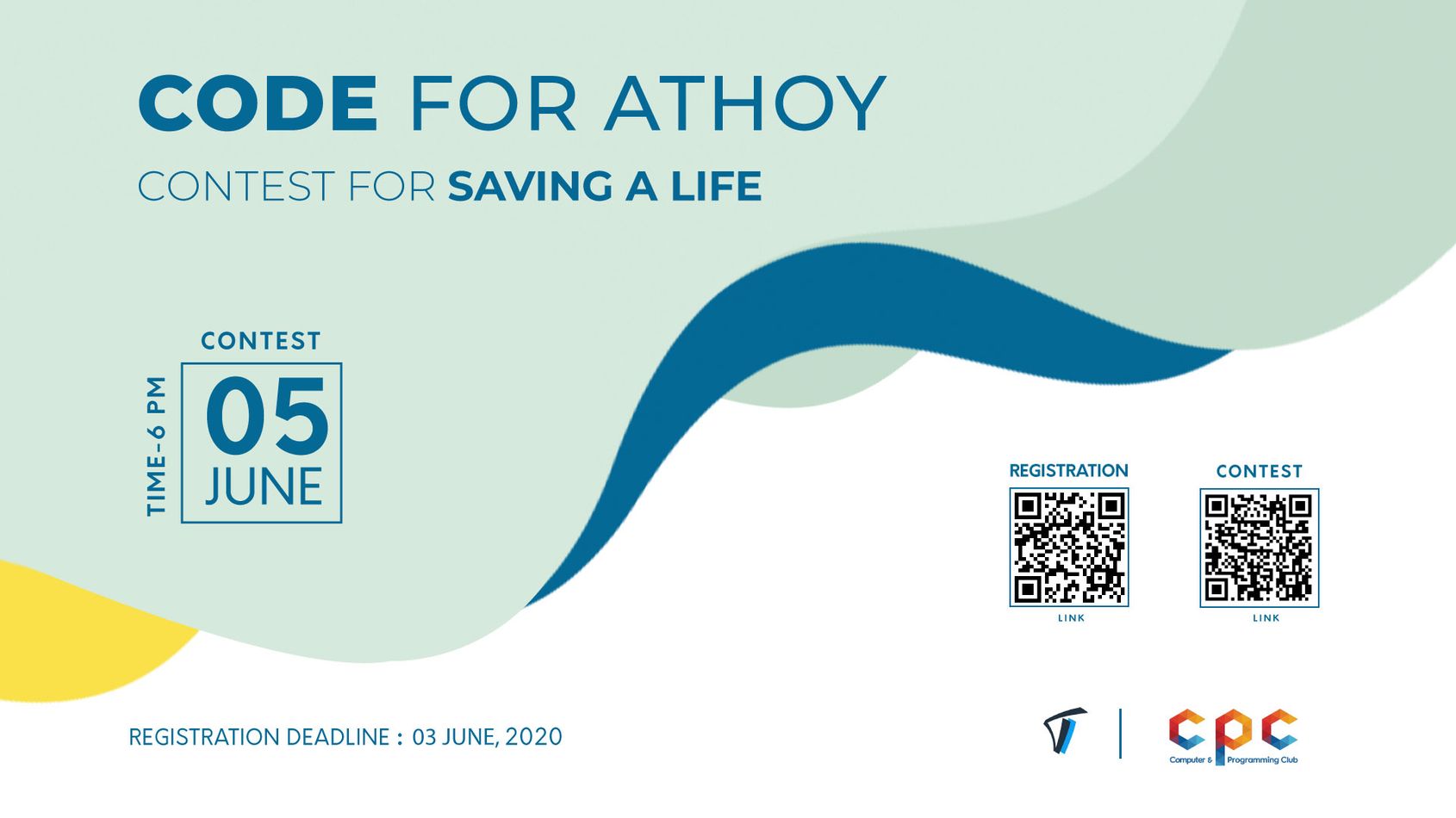 Code for Athoy - Contest for Saving a Life
Schedule
The contest will start on June 5, 2020 at 12:00 PM UTC and will run for 4 hours.
Rules
This contest is formatted as per the official rules of ICPC Regional Programming Contests. See details...
You can use Bash 5.0, Brainf*ck, C# Mono 6.0, C++11 GCC 7.4, and 18 other programming languages C++14 GCC 8.3, C++17 GCC 9.2, C11 GCC 9.2, Common Lisp SBCL 2.0, Erlang 22.3, Free Pascal 3.0, Go 1.13, Haskell 8.6, Java 1.8, Kotlin 1.1, Node.js 10.16, Perl 5.30, PHP 7.2, PyPy 7.1 (2.7), PyPy 7.1 (3.6), Python 2.7, Python 3.7, and Ruby 2.6 in this contest.
Be fair, be honest. Plagiarism will result in disqualification. Judges' decisions will be final.
Disclaimer
The contents of this contest, as prepared by its organizer, may not have been reviewed by Toph and does not necessarily represent Toph's views.
Starts in 6d
Sign-up
This contest is open to invited participants only.