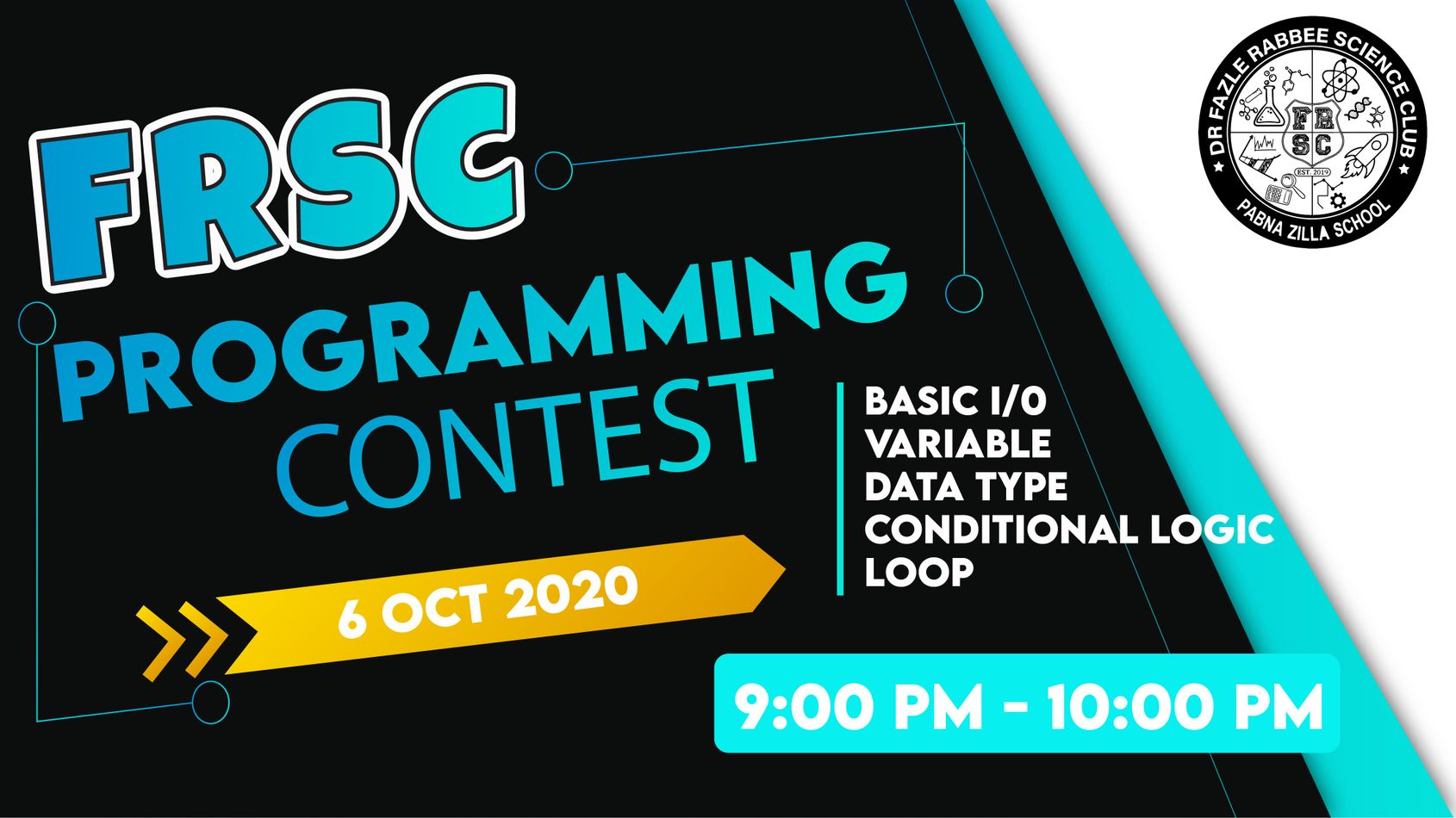 FRSC Programming Contest - 1
For students participated in "FRSC Online Basic Programming Course". All the problems of this contest can be solved by using the very basic knowledge of programming(Basic I/O, Data Types, Variables, Conditional Logic and Loop).
Schedule
The contest started on October 6, 2020 at 3:00 PM UTC and ran for 2 hours.
Authors
The author of this contest is Shanto05.

Rules
You can use C11 GCC 9.2 in this contest.
Be fair, be honest. Plagiarism will result in disqualification. Judges' decisions will be final.
This contest has ended.