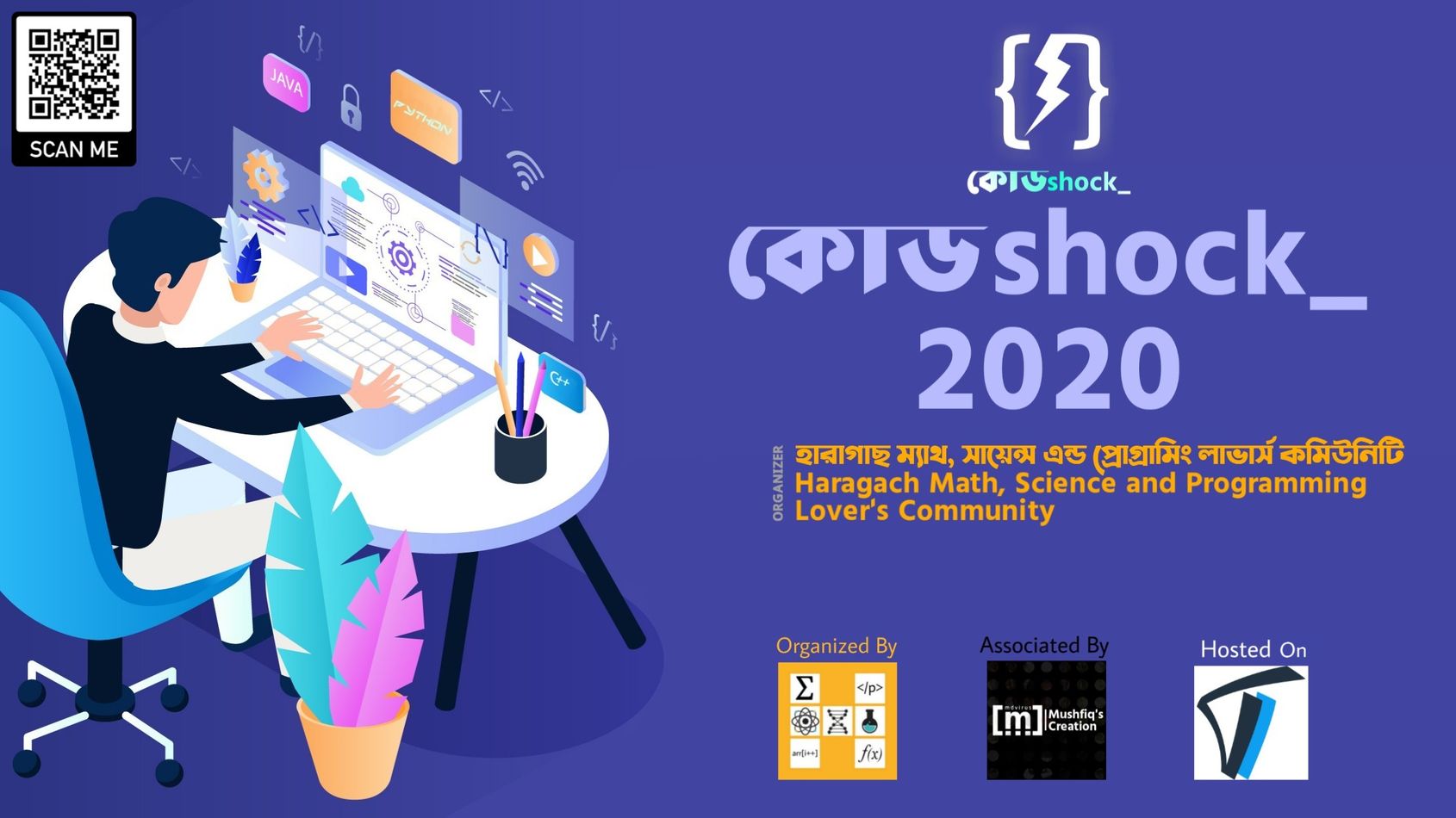 HMSPLC: কোডshock_ 2020
Hello coders. Hope you're doing well. HMSPLC is back with কোডshock_ 2020. In this contest you will get 6 top-notch problems to solve. The problems are created by country's best young programmers. So we wish you a great contest and see you on the leaderboard.
Schedule
The contest started on May 17, 2020 at 4:00 AM UTC and ran for 2 hours 30 minutes.
Authors
The authors of this contest are asifthegreat, mdvirus, newbie_mukit, shihan04, and Tareq_Abrar.
Rules
This contest is formatted as per the official rules of ICPC Regional Programming Contests. See details...
You can use Bash 5.0, Brainf*ck, C# Mono 6.0, C++11 GCC 7.4, and 17 other programming languages C++14 GCC 8.3, C++17 GCC 9.2, C11 GCC 9.2, Erlang 22.3, Free Pascal 3.0, Go 1.18, Haskell 8.6, Java 1.8, Kotlin 1.1, Node.js 10.16, Perl 5.30, PHP 7.2, PyPy 7.1 (2.7), PyPy 7.1 (3.6), Python 2.7, Python 3.7, and Ruby 2.6 in this contest.
Be fair, be honest. Plagiarism will result in disqualification. Judges' decisions will be final.
This contest has ended.