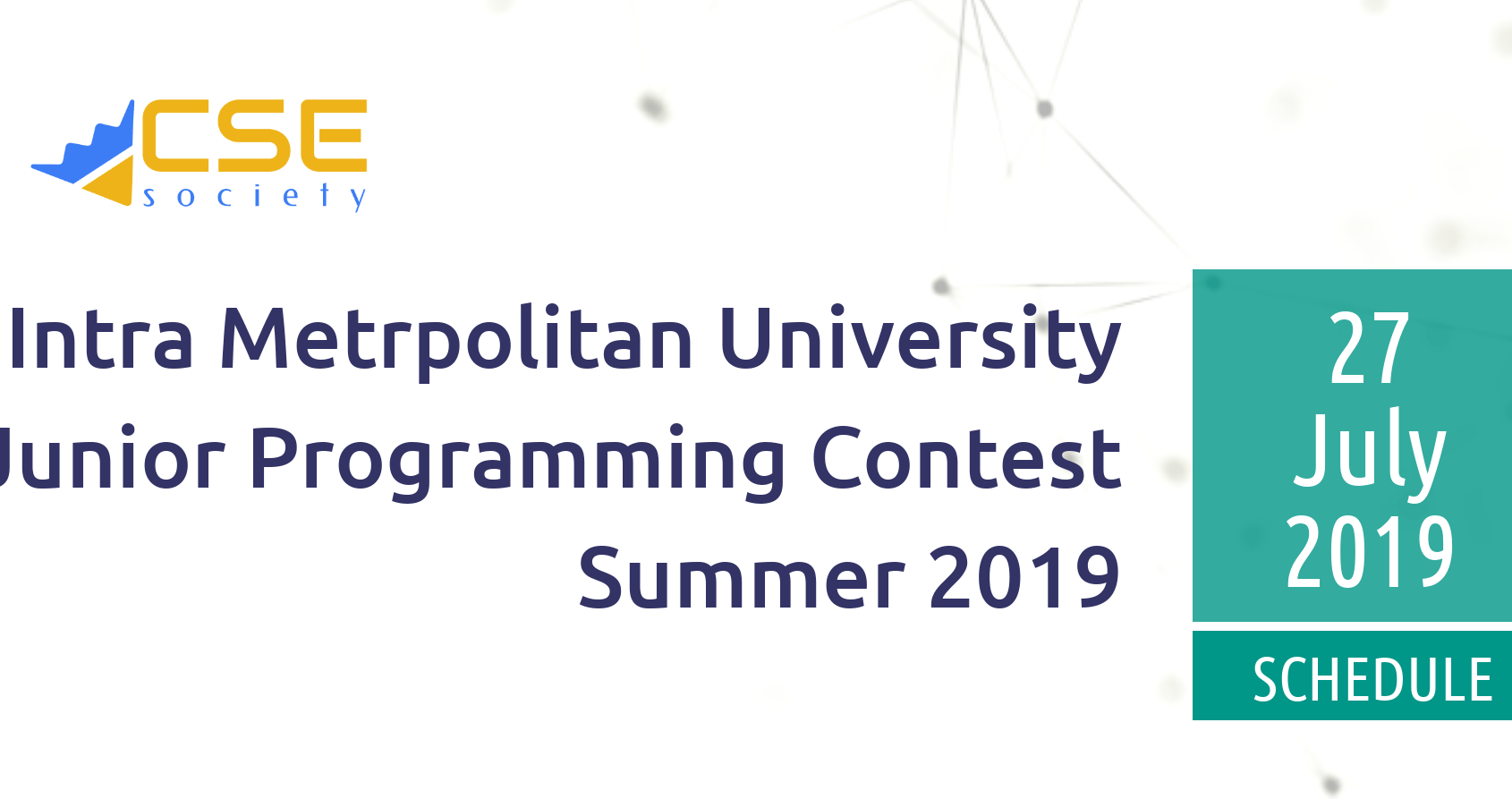 Intra Metropolitan University Junior Programming Contest Summer 2019
Schedule
This contest has ended. It had started on July 27, 2019 at 4:20 AM UTC and ran for 3 hours 30 minutes.
Authors
The authors of this contest are deshchow.00, emrul_mu, Farhan_meb, HillolTalukdar, Islam_Rafat, JAKARIA_JK, MuntasirAK47, Mushfiq_4513, Nasif_44th, Raiyan13, and shojib_mu.
Rules
This contest is formatted as per the official rules of ICPC Regional Programming Contests. See details...
Be fair, be honest. Plagiarism will result in disqualification. Judges' decisions will be final.