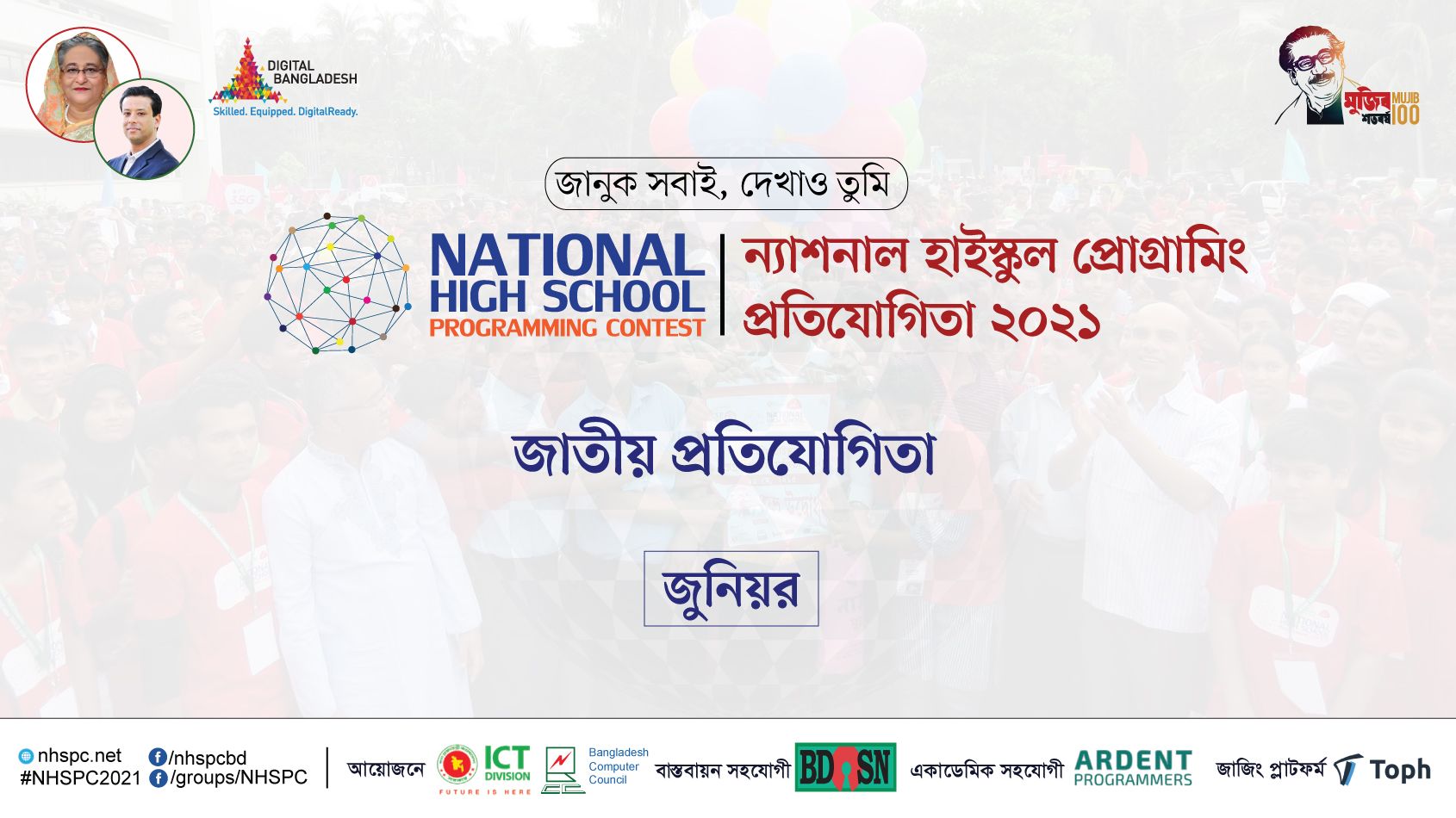 National High School Programming Contest 2021 (Junior)
Contest Rules/Guidelines from the Judges (in Bengali): https://ardentprogrammers.org/t/national-high-school-programming-contest-2021-rules/576
Schedule
The contest started on June 11, 2021 at 3:00 AM UTC and ran for 4 hours.
Authors
The authors of this contest are Aashiq, fsshakkhor, Hasinur_, ihumaunkabir, ishtupeed, jackal_1586, mainstring, moshiur_cse15, Peregrine_Falcon, reborn, shajia, shefin, tahmedge, TarifEzaz, upobir, and YouKnowWho.
Rules
You can use C++11 GCC 7.4, C++14 GCC 8.3, C++17 GCC 9.2, C11 GCC 9.2, and 5 other programming languages PyPy 7.1 (2.7), PyPy 7.1 (3.6), Python 2.7, Python 3.7, and Python 3.8 in this contest.
Be fair, be honest. Plagiarism will result in disqualification. Judges' decisions will be final.
This contest has ended.