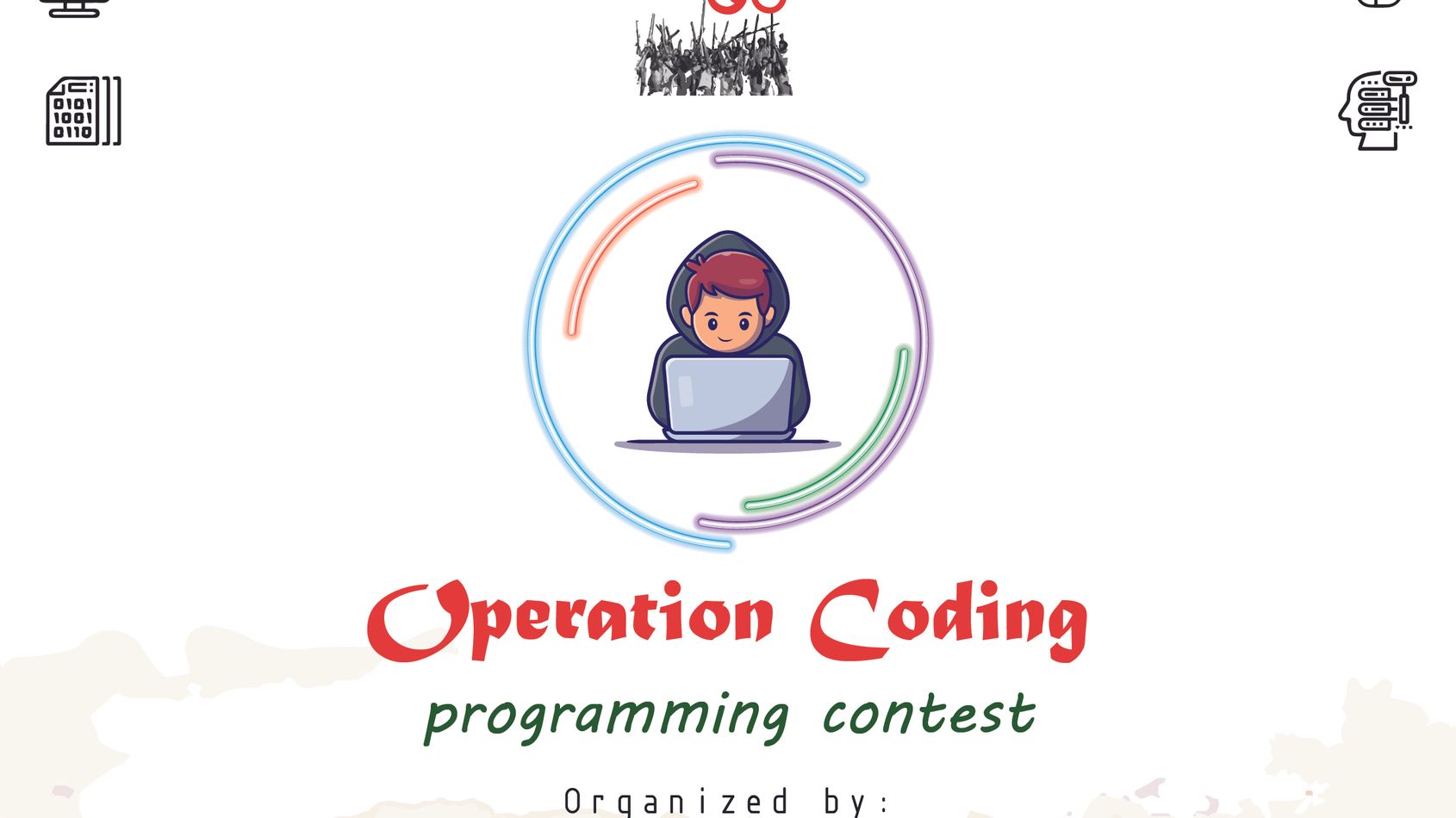 Operation Coding
RoboAdda is going to organize a programming contest on the occasion of the 50th Victory Day of Bangladesh. Any student from School, College, and University can participate.
Registration Link: https://forms.gle/cAsW7gKMRy1a3xK48
Registration Fee: 100 Taka Only
Prize: Total prize worth BDT. 9000+
Organized By: RoboAdda
For Details: https://fb.me/e/nET3MGFG1
Schedule
The contest started on April 2, 2021 at 1:00 PM UTC and ran for 3 hours.
Rules
This contest is formatted as per the official rules of ICPC Regional Programming Contests. See details...
You can use C++11 GCC 7.4, C++14 GCC 8.3, C++17 GCC 9.2, C11 GCC 9.2, and 6 other programming languages Java 1.8, PyPy 7.1 (2.7), PyPy 7.1 (3.6), Python 2.7, Python 3.7, and Python 3.8 in this contest.
Be fair, be honest. Plagiarism will result in disqualification. Judges' decisions will be final.
This contest has ended.