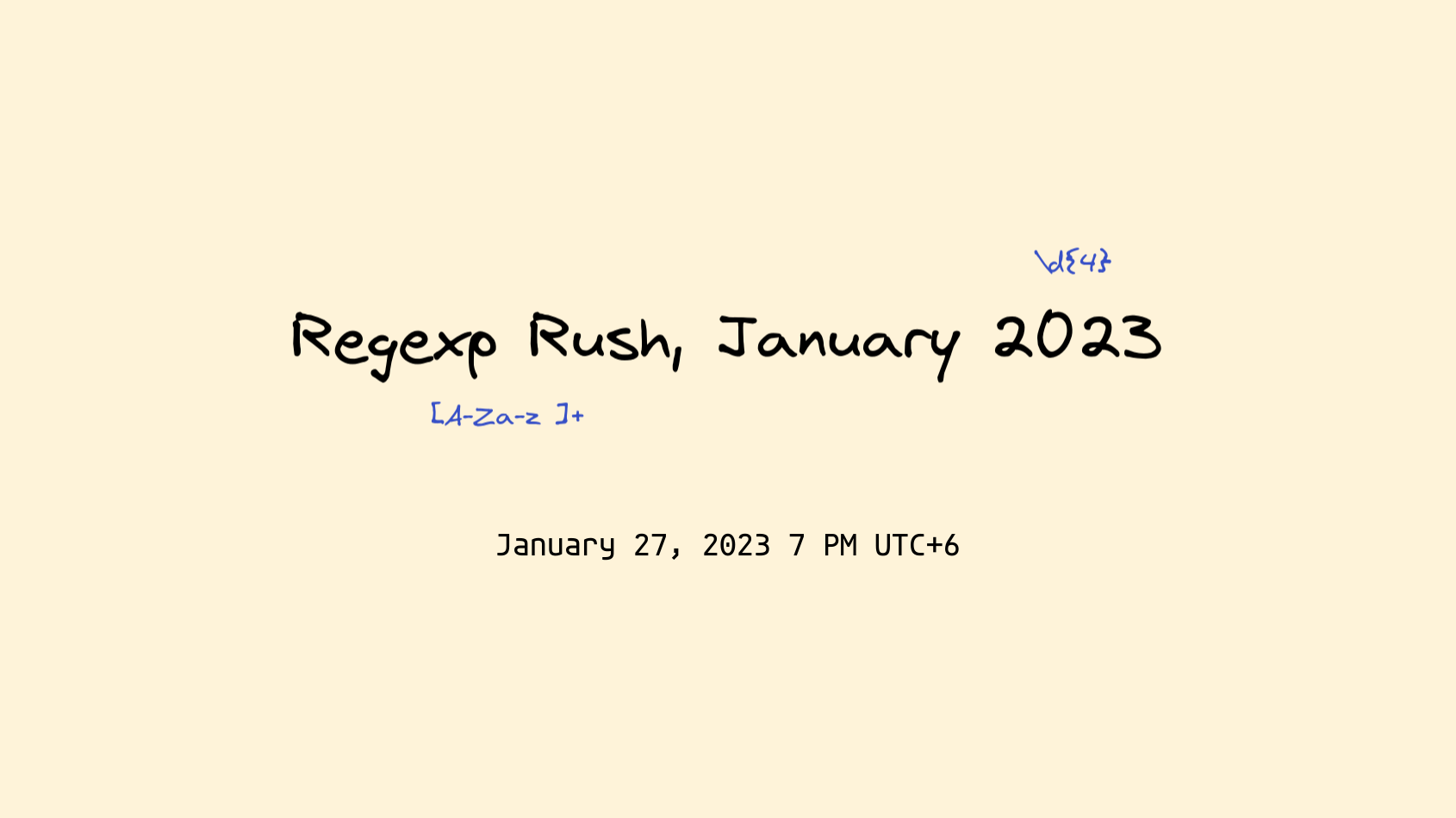 Regexp Rush, January 2023
Regular expressions may not be Turing-complete, but they are powerful at pattern matching. Use regular expressions to solve nine pattern-matching problems.
You can practice solving regular expression pattern-matching problems from the archive.
Prizes
We have Toph goodies for the participant securing 1st or 2nd place.
Eligibility: At this moment, we can only award prizes to residents of Bangladesh and deliver them to Bangladeshi addresses. The participant must make use of regular expressions only in his/her solutions.
Schedule
The contest started on January 27, 2023 at 1:00 PM UTC and ran for 1 hour.
Rules
This contest is formatted as per the official rules of ICPC Regional Programming Contests. See details...
You can use Grep 3.7 in this contest.
Be fair, be honest. Plagiarism will result in disqualification. Judges' decisions will be final.
This contest has ended.