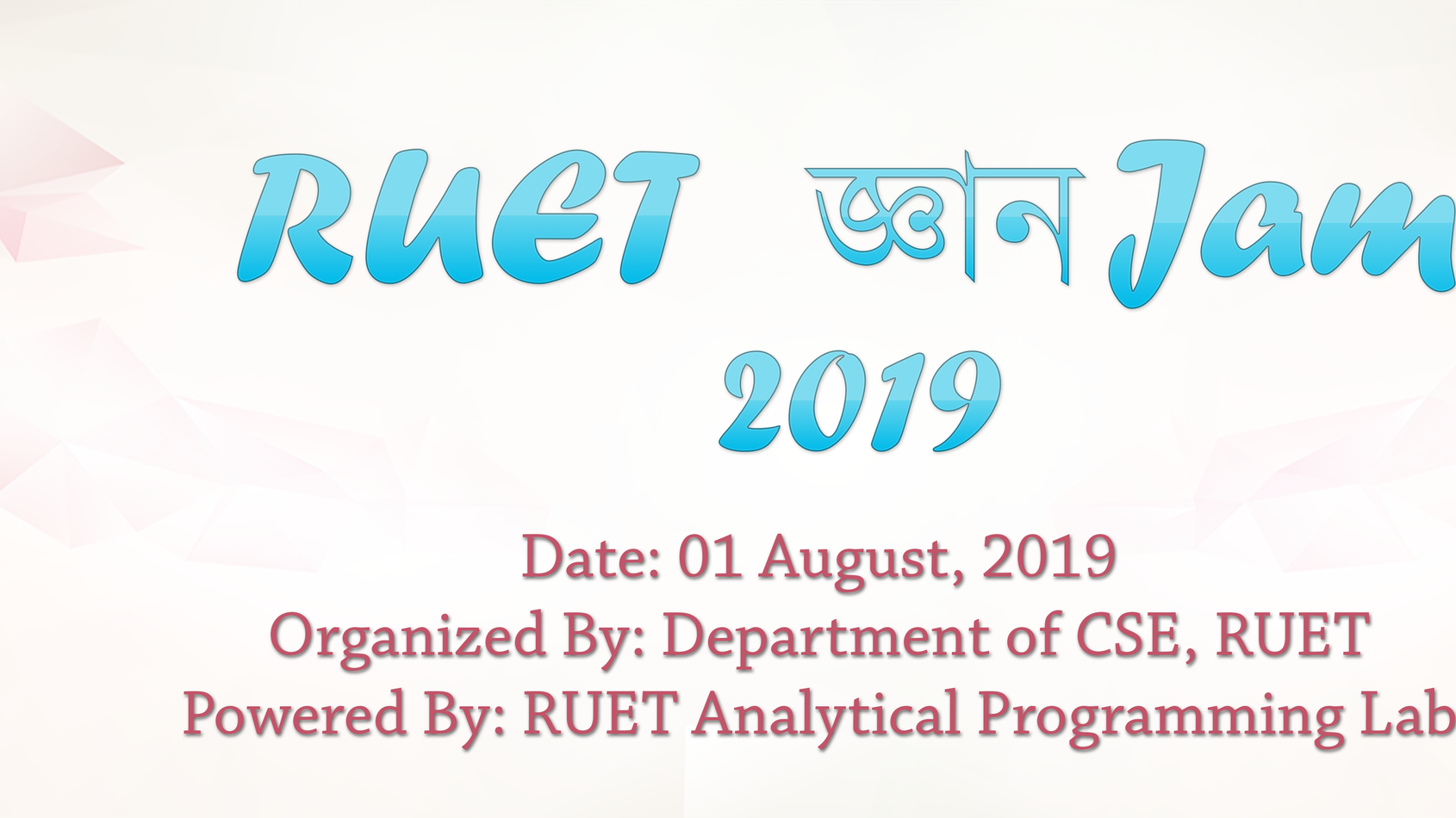 RUET জ্ঞানJam 2019
RUET জ্ঞানJam 2019 is an annual Intra RUET Programming Contest that is traditionally being arranged by senior-most contestants (farewell batch) of RUET since 2016. It follows the ACM ICPC format as closely as possible, with the intention of encouraging competitive programming culture among juniors. Only RUET students from series 2015 to 2018 are allowed in this onsite contest.
At a glance
জ্ঞানJam Organized By: Department of CSE, RUET
জ্ঞানJam Powered By: RUET Analytical Programming Lab
জ্ঞানJam Venue: Department of CSE, RUET
জ্ঞানJam Platform: toph.co
Schedule
The contest started on August 1, 2019 at 2:45 AM UTC and ran for 5 hours.
Rules
This contest is formatted as per the official rules of ICPC Regional Programming Contests. See details...
Be fair, be honest. Plagiarism will result in disqualification. Judges' decisions will be final.
This contest has ended.