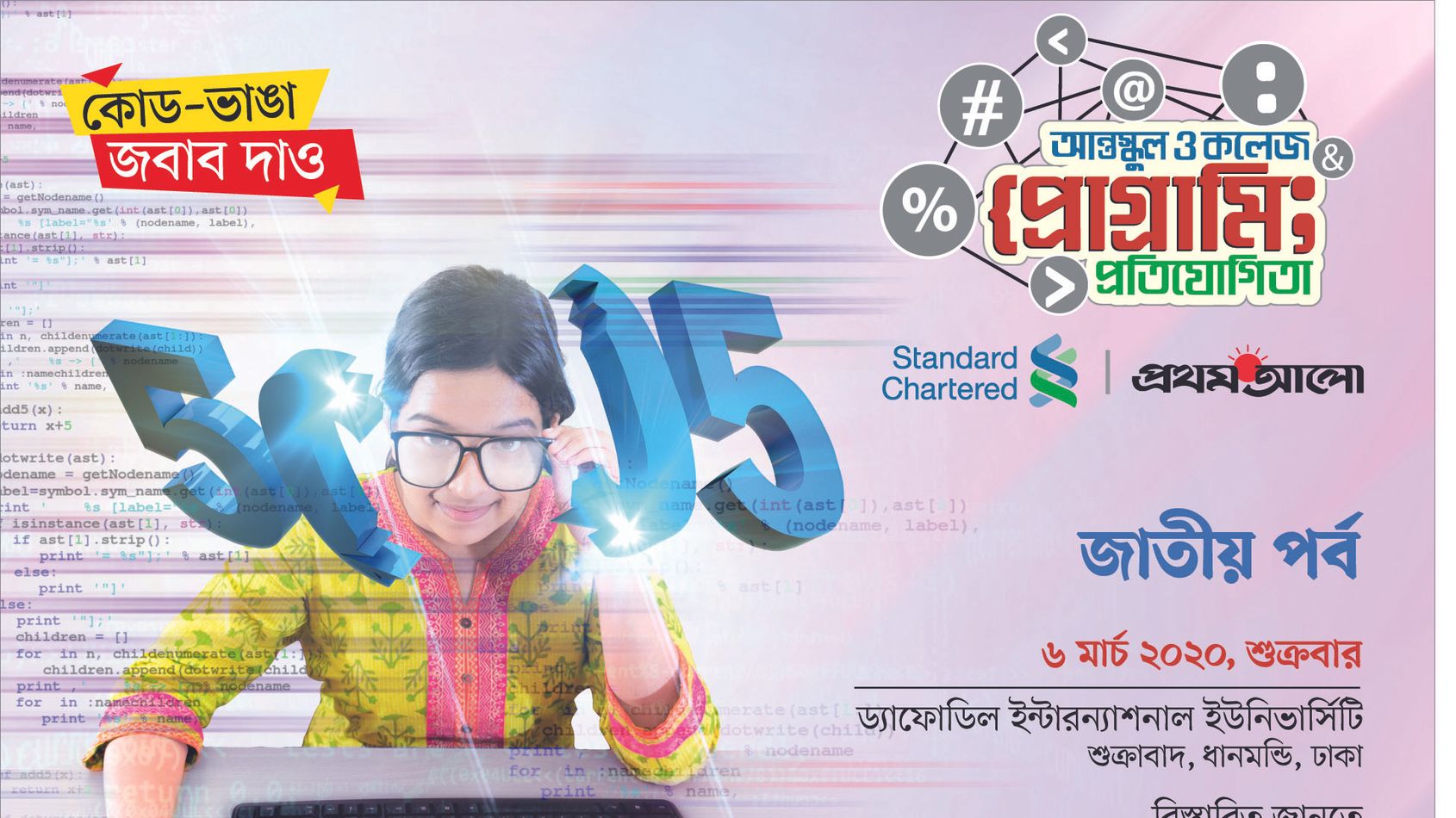 SCB-PA Inter School and College Programming Contest 2019 - College Division
Schedule
The contest will start on March 6, 2020 at 4:00 AM UTC and will run for 4 hours 15 minutes.
Authors
The authors of this contest are dhruba_1603088, fsshakkhor, Hasinur_, hjr265, moshiur_cse15, reborn, rezaulhsagar, Shahwat_Has9, shefin, souravvv, and tanu_RUET.
Rules
Be fair, be honest. Plagiarism will result in disqualification. Judges' decisions will be final.