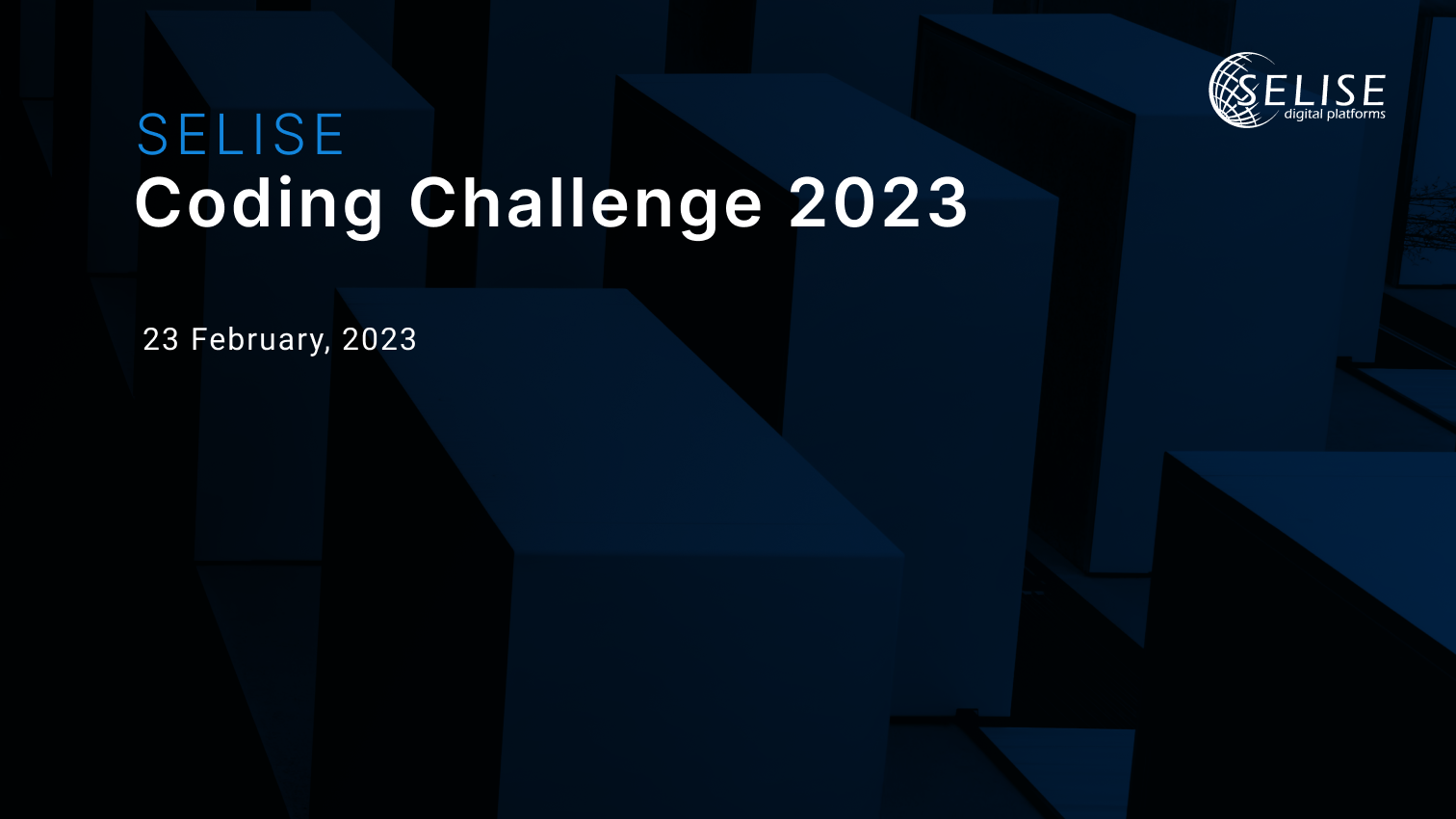 SELISE Coding Challenge 2023
Prizes
First Place - BDT 20000

Second Place - BDT 15000

Third Place - BDT 10000

Fourth Place - BDT 7500

Fifth Place - BDT 7500

Sixth Place - BDT 5000

Seventh Place - BDT 5000

Eighth Place - BDT 3000

Ninth Place - BDT 3000

Tenth Place - BDT 3000

Also, the top 20 will get the gift box
Schedule
The contest started on February 23, 2023 at 9:00 AM UTC and ran for 4 hours.
Authors
The authors of this contest are abir_075, amin21, dip_BRUR, hafiz_samrat, kawsarahmd, prodip_bsmrstu, sarwarIT, SMAN2901, subhashis_cse, and Zihad_Bd.
Rules
Steps to follow:
1. Create an account in Toph [if you don't have one]: https://toph.co/
2. Follow the instructions mentioned at:
https://help.toph.co/toph/create-account/
3. Click on the sign-up button from the bottom of this page to participate in the contest!
4. Fill up this google form [https://forms.gle/iHEJcpPBpunmMYJ69]. so we can reach out to you in the future.
Note: On February 22, 2023, registration closes at 11:59 p.m. If you do not fill out step 4, you will not be considered a winner.
This contest is formatted as per the official rules of ICPC Regional Programming Contests. See details...
You can use C# Mono 6.0, C++11 GCC 7.4, C++14 GCC 8.3, C++17 GCC 9.2, and 12 other programming languages C++20 GCC 12.1, C11 GCC 12.1, C11 GCC 9.2, Go 1.18, Java 1.8, Kotlin 1.1, Node.js 10.16, PHP 7.2, PyPy 7.1 (2.7), PyPy 7.1 (3.6), Python 2.7, and Python 3.7 in this contest.
Be fair, be honest. Plagiarism will result in disqualification. Judges' decisions will be final.
This contest has ended.