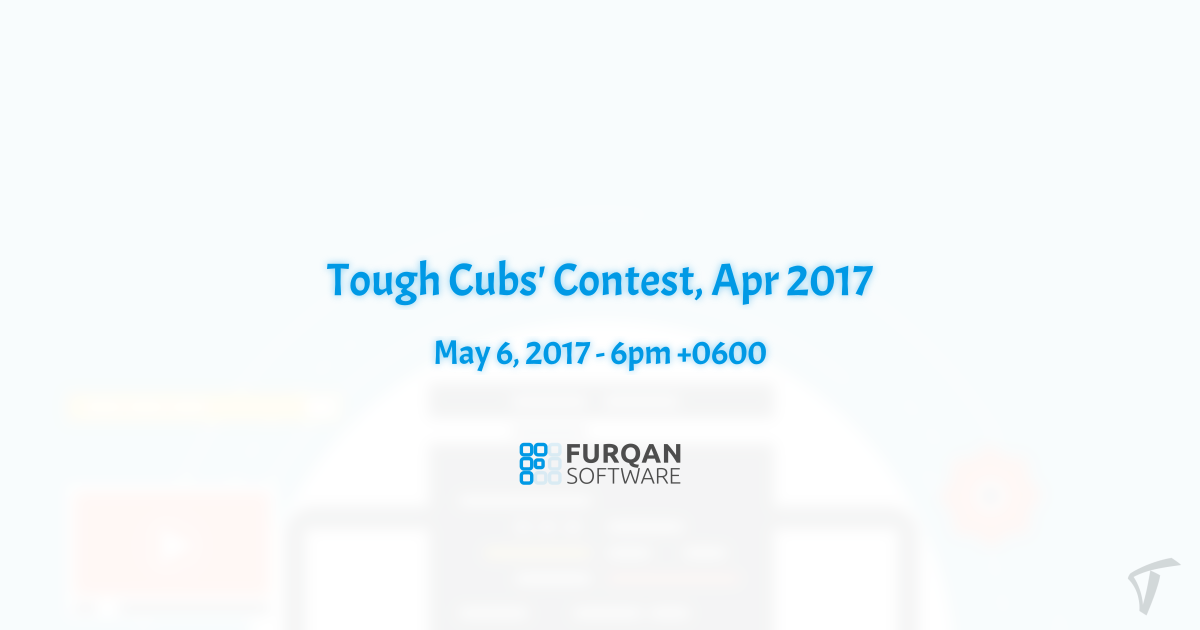 Tough Cubs' Contest, April 2017
Toph's bimonthly online programming contest for school and high school students, brought to you by Furqan Software, is back!
As always, you can expect some relatively easy problems in this contest and 90 minutes to solve them all.
Prizes
Goodies will be awarded to the top 5 participants.
Prizes will be awarded to participants who are students of Bangladeshi school and high schools at the time of this contest. You must have the correct location, institution and address set in your Toph profile by the time the contest starts.
Schedule
The contest will start on May 6, 2017 at 12:00 PM UTC and will run for 1 hour 30 minutes.
Rules
Be fair, be honest. Plagiarism will result in disqualification. Judges' decisions will be final.