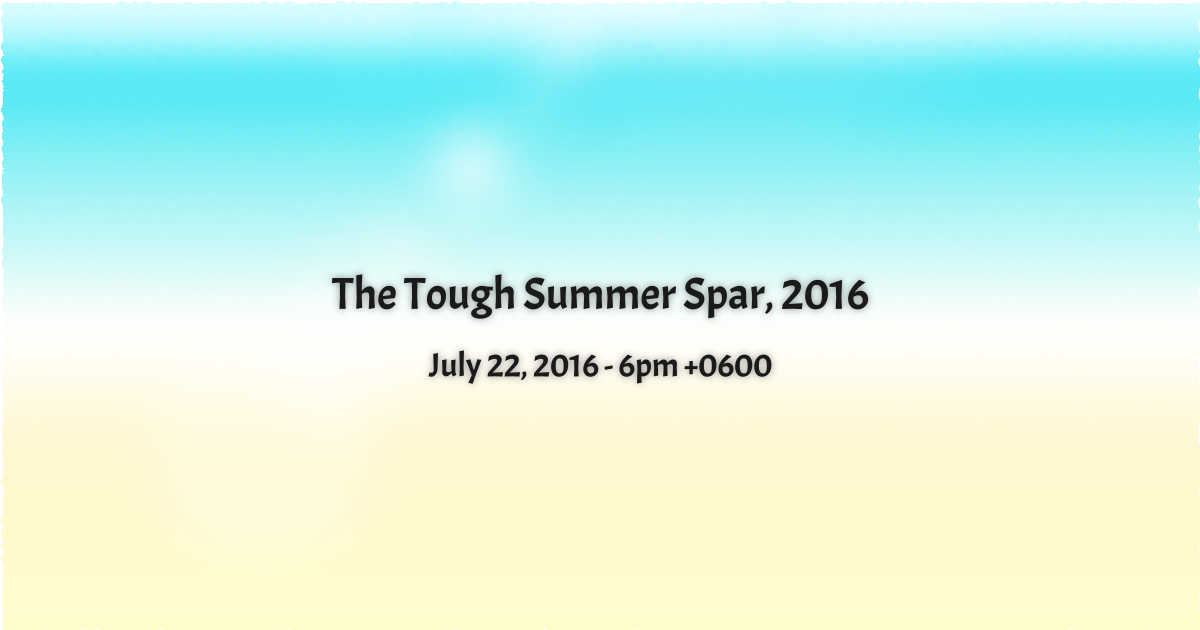 The Tough Summer Spar 2016
In this contest, Toph will bring you 10 programming problems. Do you have what it takes to solve these problems in 10 days?
Schedule
The contest will start on July 22, 2016 at 12:00 PM UTC and will run for 240 hours.
Rules
Be fair, be honest. Plagiarism will result in disqualification. Judges' decisions will be final.
Practice contests allow you to re-run contests and experience them as close as possible to the original run.