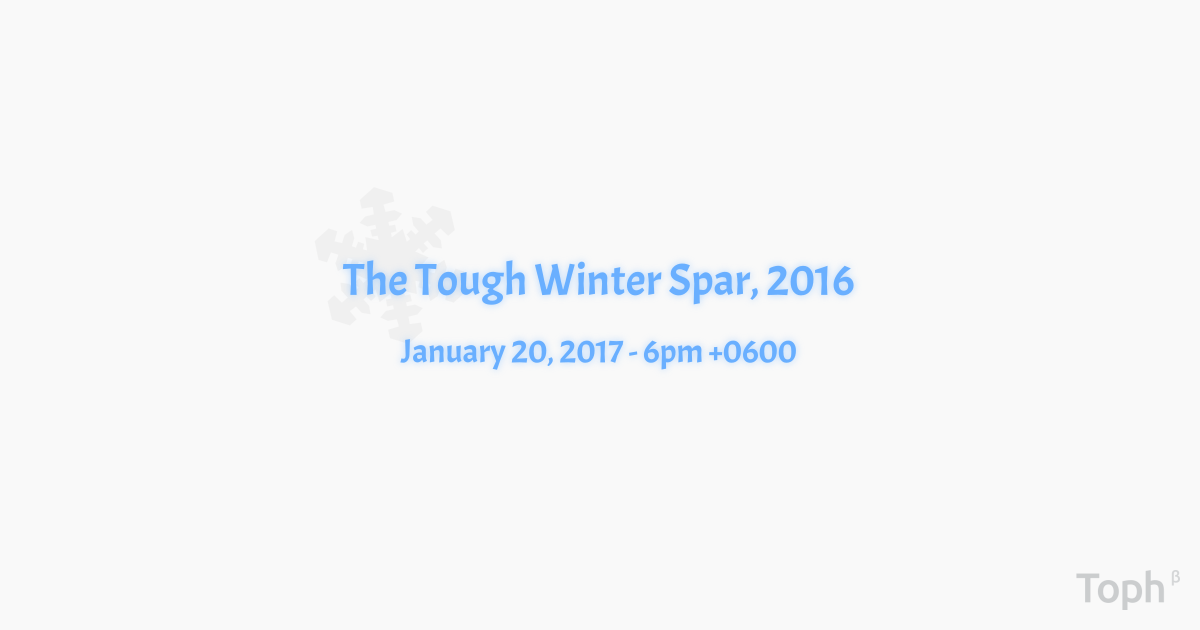 The Tough Winter Spar 2016
The winter this year will be like no other. From January 20, 2017, Toph will bring you 10 frigid programming problems. Do you have what it takes to solve these problems in 10 days?
Schedule
The contest started on January 20, 2017 at 12:00 PM UTC and ran for 240 hours.
Rating
This contest is rated for all participants. Toph uses the Glicko-2 rating system.
Rules
This contest is formatted as per the official rules of ICPC Regional Programming Contests. See details...
Be fair, be honest. Plagiarism will result in disqualification. Judges' decisions will be final.
This contest has ended.