Practice on Toph
Participate in exhilarating programming contests, solve unique algorithm and data structure challenges and be a part of an awesome community.
Clock Math
Given a time (hours as H and minutes as M), determine the smaller angle between the two hands of a clock showing the time and print it.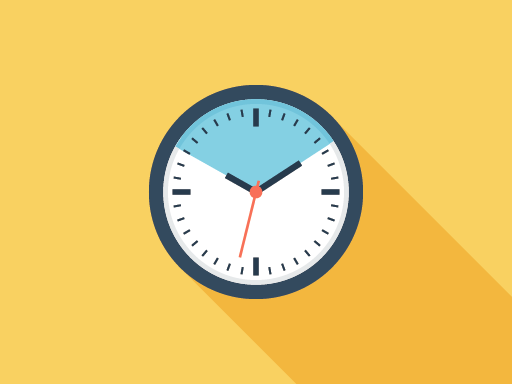 Input
The input will contain two integers: H (0 ≤ H < 12) and M (0 ≤ M < 60).
Output
Print the angle in degrees (accurate to 10-4).
Sample
| Input | Output |
| --- | --- |
| 10 15 | 142.5000000 |