A Pythagorean triple consists of three positive integers a, b, and c, such that a2+b2=c2.
The Pythagoras's theorem says, for a right triangle (a triangle with one of the sides being 90°), the same formula holds (where a, b, and c) are the three sides of the triangle.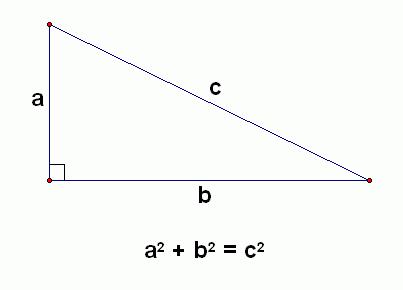 In this problem, you will be given a Pythagorean triple, you will have to determine which of the three numbers in the triple represents the hypotenuse of the triangle.
Input
The only input line contains three integers X, Y, and Z (1≤X,Y,Z≤109), the three sides of a Pythagorean triangle.
Output
Print the number among X, Y, and Z that represents the hypotenuse.
Samples